A Rearview Monitor (or rearview mirror) is a mirror in automobiles and other vehicles, designed to allow the driver to see rearward through the vehicle's rear window (rear windshield). The car rearview monitor is usually affixed to the top of the windshield on a double-swivel mount allowing it to be adjusted to suit the height and viewing angle of any driver and to swing harmlessly out of the way if impacted by a vehicle occupant in a collision. The rear-view mirror is augmented by one or more side-view mirrors, which serve as the only rear-vision mirrors on motorcycles and bicycles. Today we are going to introduce a good Car Rear View System you can't miss - Konview 7 inch Car Rearview Monitor.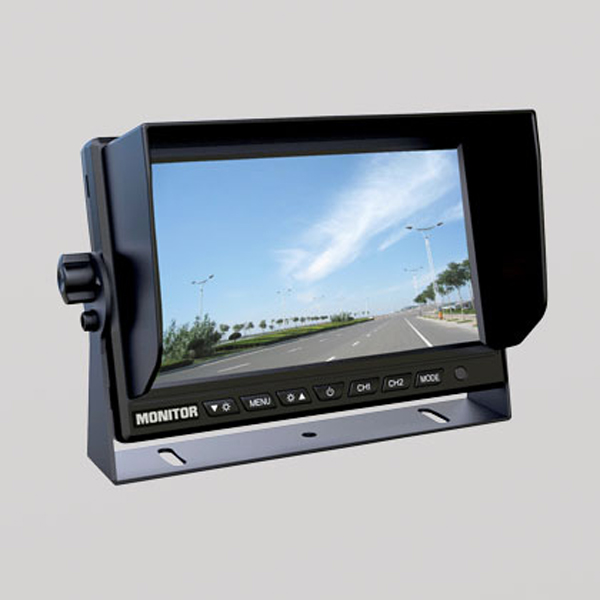 Konview 7 inch Car Rearview Monitor can be fitted to the cars in the internation market. The screen size is 7" Digital TFT LCD. The resolution is 800(H) xRGBx480 (V). Support flip up mount/ roof mount. The detailed specification are as below:
| | |
| --- | --- |
| Display | 7 inch Digital TFT Panel (HD) |
| TV system | NTSC / PAL Auto-Switching |
| Resolution | 800(H) xRGBx480 (V) |
| Video Input | 2xCVBS 1Vpp / 75 Ohm, Reverse Video Priority |
| Power Input | 10-32 Volt DC, 330mA; Idling Current (Standby): 89mA |
| Operating Temperature | -20℃--+70℃ |
| Menu Languages | DE, EN, TR, FR, ES, PT, IT, CN |
| Viewing Angle | L/R: 70°, Top 65°, Down 50° |
| Waterproof Level | IP68, All Alumina shell housing |
| OSD control | Color, Brightness, Contrast, Volume, Language |
| Dimension | 170(W) x144(H) x40(D) MM |
| Weight | -- |
Konview Electronics Corporation Limited is the most professional OE style mirror manufacturer in China. The company has dedicated in providing Car Camera, Car Monitor, Auto Dimming Mirror, Car Rear View System and other OE style mirrors since 2008. Konview car rear view system has a repitation for the innovative, high quality, competitive price and experienced business solution. If you are interested in their car rear view systems, please visit www.konview.com or contact them via market@konview.com directly.