Konview is a leading OE mirror monitor manufacturer in China, which have dedicated in OE style mirror since 2008. We offer innovative, high quality, competitive price, and experienced OE mirror monitor business solution.
In electronics, innovation is very important. Our customers need more innovative products, a series range. To meet their requirement, our R&D team is collecting customers' advice, and put in our R&D schedule, surely, when a new product release, it will do hundreds of tests to make sure stability and high quality performance. What is more, our company has rich experience in product understanding and service support, make customer convenient for purchasing and local sales. We believe technology make our life convenient and better that is why we engage in mirror usage innovation. With our effort, we are leading over our competitors, and own patents in industrial design, and utility.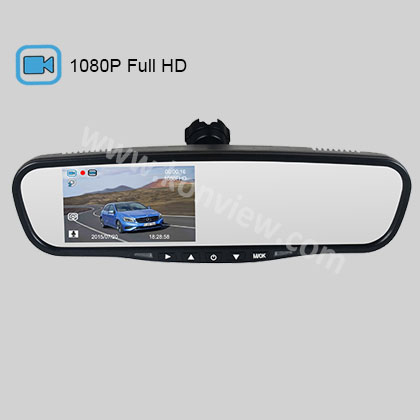 Our core value is "Customer first, Staff second, Shareholder third". We listen to our customer's advice and feedback them promptly. Mutual respect and benefit is the base of our collaboration. Order is not the only concern, we care more is partnership. If our value is quite different, it is hard to work together for long time.
We do not fear any comparison. We encourage our customer test our products and compare them with the others. For they will know which OE mirror monitor supplier is the most suitable for them after comparison.